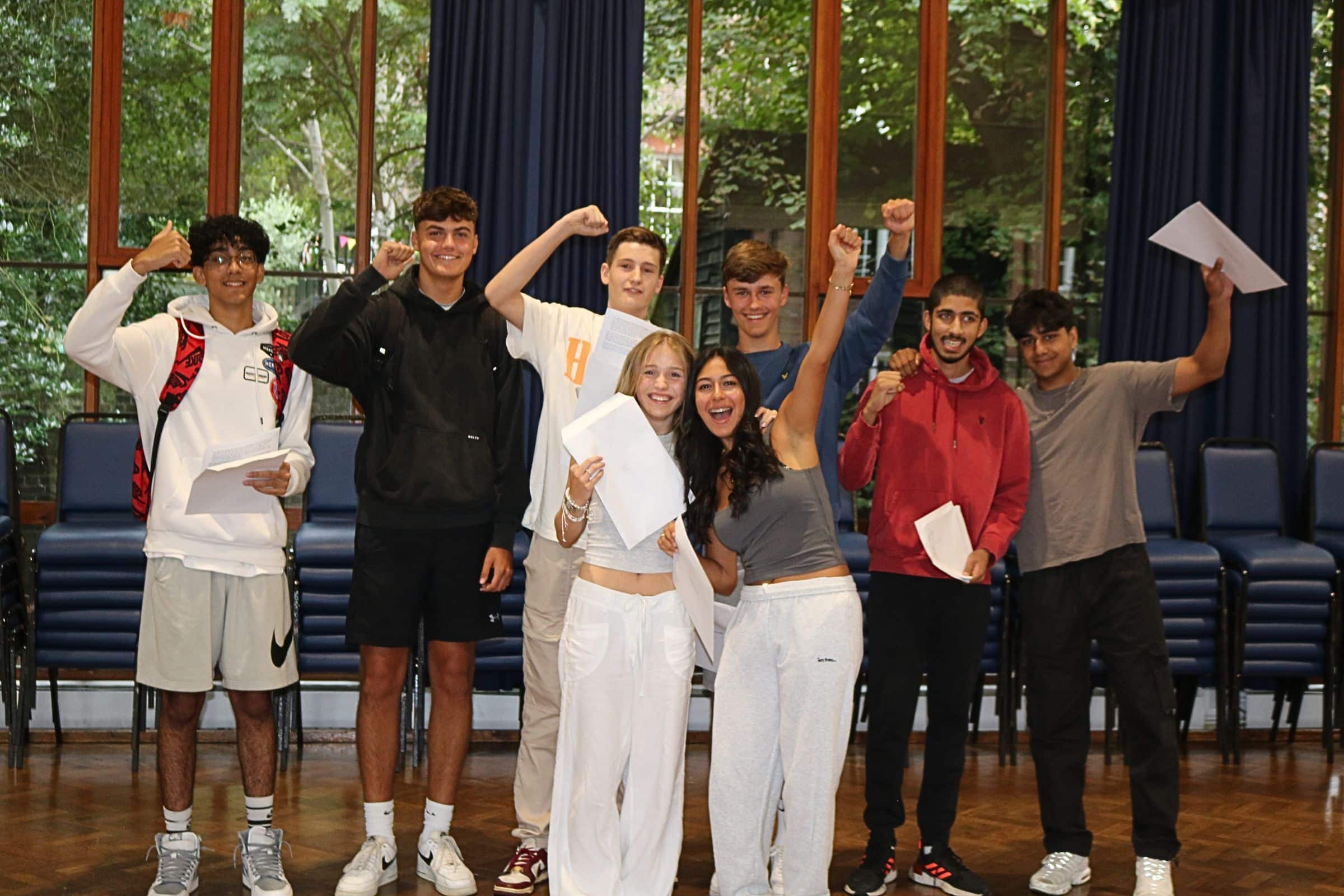 2023 Brings Best Ever GCSE Exam Results For King's Pupils
Records have been broken this year at King's with its highest GCSE exam results, as 95% of all grades achieved were 9-4 (equivalent to A*-C). These results mark a substantial leap in performance compared to 2019 – the benchmark being quoted by the Government and in the media.
Over a third of all grades were awarded the highest grades 8/9 (A*), with over half of grades at 7 (A) or above – 30% higher than the national average. Our 'grammar stream' achieved an impressive 62% of grades 8 and 9, with five pupils getting straight A*s across the board.
These impressive accomplishments come hot on the heels of celebrating a splendid set of A Level results last week, where notably, over 40% of 'grammar stream' pupils achieved the coveted A*/A grades, and over three quarters of all A Level grades ranged from A* to C. We are elated to see the vast majority of our pupils securing places at their chosen universities.
Ben Charles, Principal of King's and Headmaster of the Senior School, said "Quite rightly, we pride ourselves on bringing out the best in each pupil and I am delighted that they have shown real endeavour and aspiration to achieve the results they deserve with the excellent support of their teachers. I am immensely proud of all that this cohort has accomplished both academically and through their broader contributions to the vibrant King's community in areas such as sport, music, drama and outdoor pursuits. Today's results are fantastic news for a talented and diverse cohort of pupils and I eagerly look forward to welcoming this exceptional year group back to the Sixth Form for the next stage of their life at King's."
Read pupils individual stories here
Related Posts
It has been a busy week for General Knowledge at King's School Rochester this week with the winner of the Nickless Prize revealed and three victories in the first round of Schools Challenge General Knowledge Competition, based on television's "University Challenge". Two Senior (Sixth Form and Upper Fifth) teams won handsomely with 340:130 and [...]

Several pupils woke up bright and early on Saturday 25 November to participate in a very chilly 96th House Cross Country Championship which saw over 90 competitors run the 4.5 miles from Nashenden Farm Lane. Alfred O beat his own time to set a new course record of 27:03. Congratulations to all who took [...]

Church of the Flying Spaghetti Monster This week members of the Zetountes Society discussed the recent ruling of the European Court of Human Rights on the Church of the Flying Spaghetti Monster. The Court argued that "Pastafarianism", due to its purely satirical character, cannot be considered to be a religion or belief within the [...]