About
From the crack of a cricket ball on willow on the Paddock to the splash of rowers' oars on the River Medway. That first breath-taking moment under the spotlight in the Drama Studio that leads to the polished performances captivating audiences on stage in School Hall.
King's is a truly remarkable school – and we know that every pupil that has been part of the King's family has their very own story of achievement, challenge and adventure and would be proud to tell it..
Founded in 604 AD, we embrace our long history and ancient traditions which provide a solid base for our modern and resolutely forward-looking vision for education in the 21st century. Buildings, mentioned in the pages of Dickens, open their doors to reveal interactive classrooms, innovative study spaces and comfortable living and socialising spaces. This is where freedom of thought and independent thinking are nurtured, where skills for life are acquired and where traditional values of good behaviour, respect for others and lifelong friendships are developed.
As the world's second oldest school, our heritage and history inspires us every day as pupils walk between lessons under the shadow of Rochester Cathedral, which we are privileged to use as our Chapel. Weekly services are held here for the Preparatory and Senior Schools and we are very lucky to be able to hold many of our musical and choral events within its Norman walls.
Our academic results are excellent at all levels, but we believe that building a love of learning and developing independent thinking skills, are just as important as achieving the best grades. Our class sizes are kept small so that teachers know their pupils as individuals and can tailor their school experience to ensure they reach their own potential. Each pupil is valued for who they are, and each young person in our care is challenged, stretched and supported to shine.
Visitors to King's often comment on the wonderfully unique relationship between our staff and pupils and amongst the pupils themselves. It is a happy and friendly place where moral values, self-discipline, emotional intelligence and a Christian spirit underpin our family community. King's is a school where all are cared for as individuals and where links between home and school are a real strength.
Pupils are encouraged to discover and explore new ideas, both inside and outside the classroom, igniting passions for interests and hobbies they may not have tried or even heard of before. Our extensive co-curricular programme throughout the school offers great opportunities in Music, Sport, Art and Design and Drama (including LAMDA), along with outdoor pursuits through the Combined Cadet Force and the Duke of Edinburgh Award.
At the end of their time at King's our pupils leave as fully rounded young adults, who go onto thrive and flourish in whichever path they choose. Many Sixth Formers from King's go on to secure places at an impressive range of Higher Education establishments (from Oxbridge to Russell Group universities, Conservatoires to top Drama Colleges, Agricultural Colleges to Engineering apprenticeships) where they follow their dreams and obtain the widest possible spectrum of degrees and vocational qualifications.
Whatever their talents and strengths and wherever they need additional support to reach their potential, King's is proud of every young person within its care and of being able to help them to reach their goals.
why

KING'S SCHOOL ROCHESTER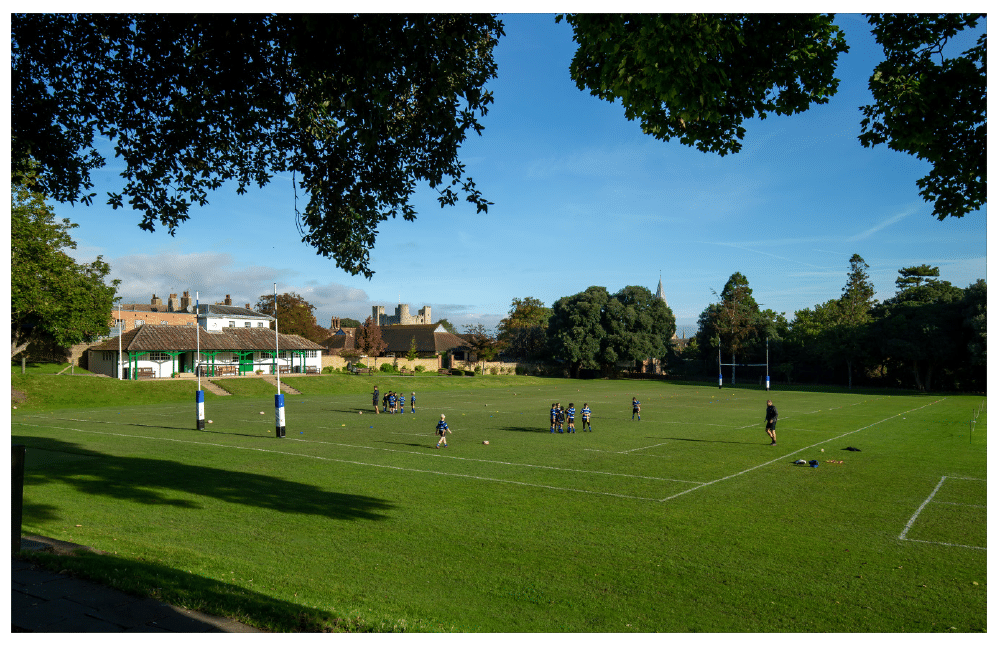 We are one school, where a happy learning environment is underpinned by a strong sense of care, kindness, moral values, self-discipline and emotional intelligence.
At King's School Rochester, we believe in giving pupils the courage and confidence to be their best. Staff, pupils, parents and governors work together as one, to create and sustain the learning environment that makes our school so unique, ensuring its stewardship for generations to come.
We nurture the individual and celebrate diversity of talent – there truly is no typical King's pupil. Each and every one is unique, and is treated as such. King's School Rochester is a school for life, where pupils are prepared for life beyond education. We support this with our extra-curricular and careers activities whilst at the School, and then when a child leaves, we keep in touch and follow their journey, ensuring that they always remain a valued member of the King's community.
Our motto is a simple one, "Work hard, play hard and look after each other" no matter what age you are.
Every step of the King's School Rochester journey, from nursery to sixth form, is designed to help pupils flourish, grow in confidence and discover new passions. Many of our specialist teachers teach across the whole school to ensure smooth transitions through each stage of the journey.