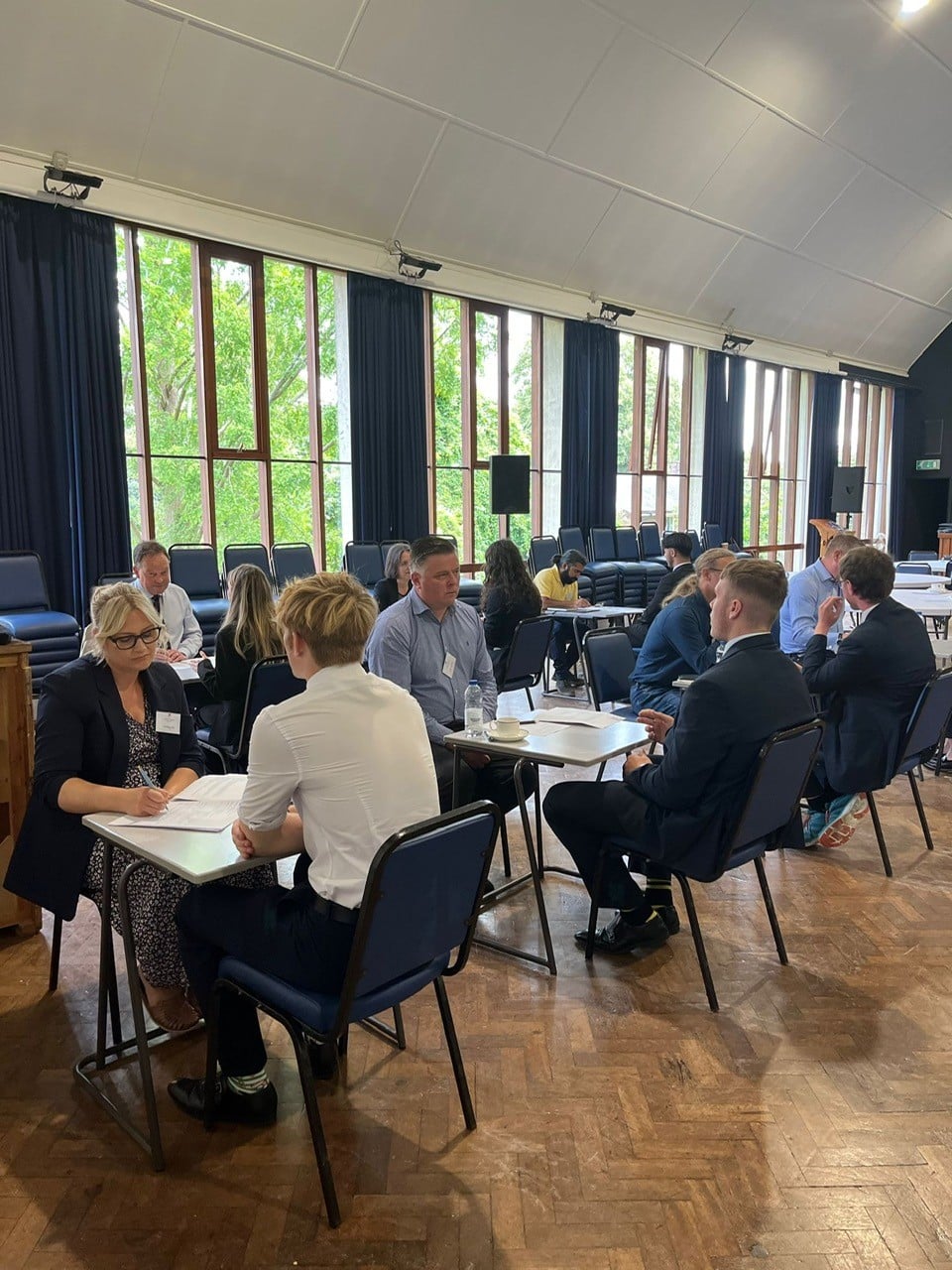 5 July – The day started with groups of 5 pupils working together on the Roller-coaster challenge, where they build a course from paper and card for a marble to go down. The pupils then undertook a series of individual tasks, including multiple one on one interviews, writing, and presentation activities which were assessed, as they looked to earn a job offer from the fictitious King's Consulting organisation.
In the afternoon, the top 10 candidates were invited to a panel interview and the successful applicants were awarded cash prizes kindly donated by Ryland Communications and the Old Roffensian Society.
This successful day in preparing pupils for life outside of King's, is only possible due to the support of parents and ORs who give up a valuable day to monitor and work with the pupils.
Related Posts
The Prep. School and drama department have been working tirelessly to perfect their performance of "The Lion, the Witch and the Wardrobe". Five local schools came to watch the dress rehearsal and with over 200 visiting pupils, School Hall was packed to the brim with attendees! We thoroughly enjoyed welcoming St Andrew's School, English [...]

Today we hosted our annual Festival of Rugby, which is an outreach event for local schools. The weather was thankfully in our favour as four schools joined us (Balfour Junior School, Hilltop Primary Academy, Cliffe Woods Primary School and Brompton Westbrook Primary School) for a day full of rugby. King's School Rochester Sports staff [...]

The sombre echoes of remembrance filled the halls of Prep. School on Tuesday as we commemorated the sacrifices of past pupils in a moving ceremony. Led by chorister Matthew's soulful rendition, the service commenced with a poignant tone that reverberated through the hearts of attendees. Every chorister participated earnestly, lending their voices to honour [...]