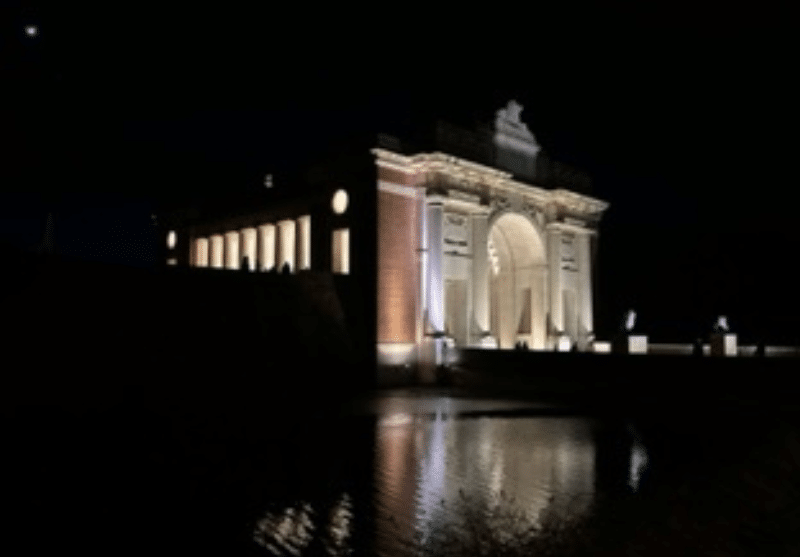 Year 8 pupils returned to the First World War Battlefields of Ypres on Friday resuming a tradition that began nearly 25 years ago.
Beginning with a service of remembrance at Toc H in Poperinge located behind the frontline, the party toured the salient which saw some of the fiercest fighting on the Western Front.
Visiting the graves of two of the 69 Old Roffensians to give of their lives, the group also made stops at Lijssenthoek and Tyne Cot Cemeteries, as well as exploring authentic trenches at Bayernwald and the darkly sombre German Friedhof at Langemark.
Gusty winds made for a memorable return Channel crossing but these thoughts were subsumed by the sound of the Last Post signalled at the Menin Gate and the words of Sassoon's verse read by torchlight at the grave of fifteen year-old Private Valentine Strudwick.
Related Posts
It has been a busy week for General Knowledge at King's School Rochester this week with the winner of the Nickless Prize revealed and three victories in the first round of Schools Challenge General Knowledge Competition, based on television's "University Challenge". Two Senior (Sixth Form and Upper Fifth) teams won handsomely with 340:130 and [...]

Several pupils woke up bright and early on Saturday 25 November to participate in a very chilly 96th House Cross Country Championship which saw over 90 competitors run the 4.5 miles from Nashenden Farm Lane. Alfred O beat his own time to set a new course record of 27:03. Congratulations to all who took [...]

Church of the Flying Spaghetti Monster This week members of the Zetountes Society discussed the recent ruling of the European Court of Human Rights on the Church of the Flying Spaghetti Monster. The Court argued that "Pastafarianism", due to its purely satirical character, cannot be considered to be a religion or belief within the [...]