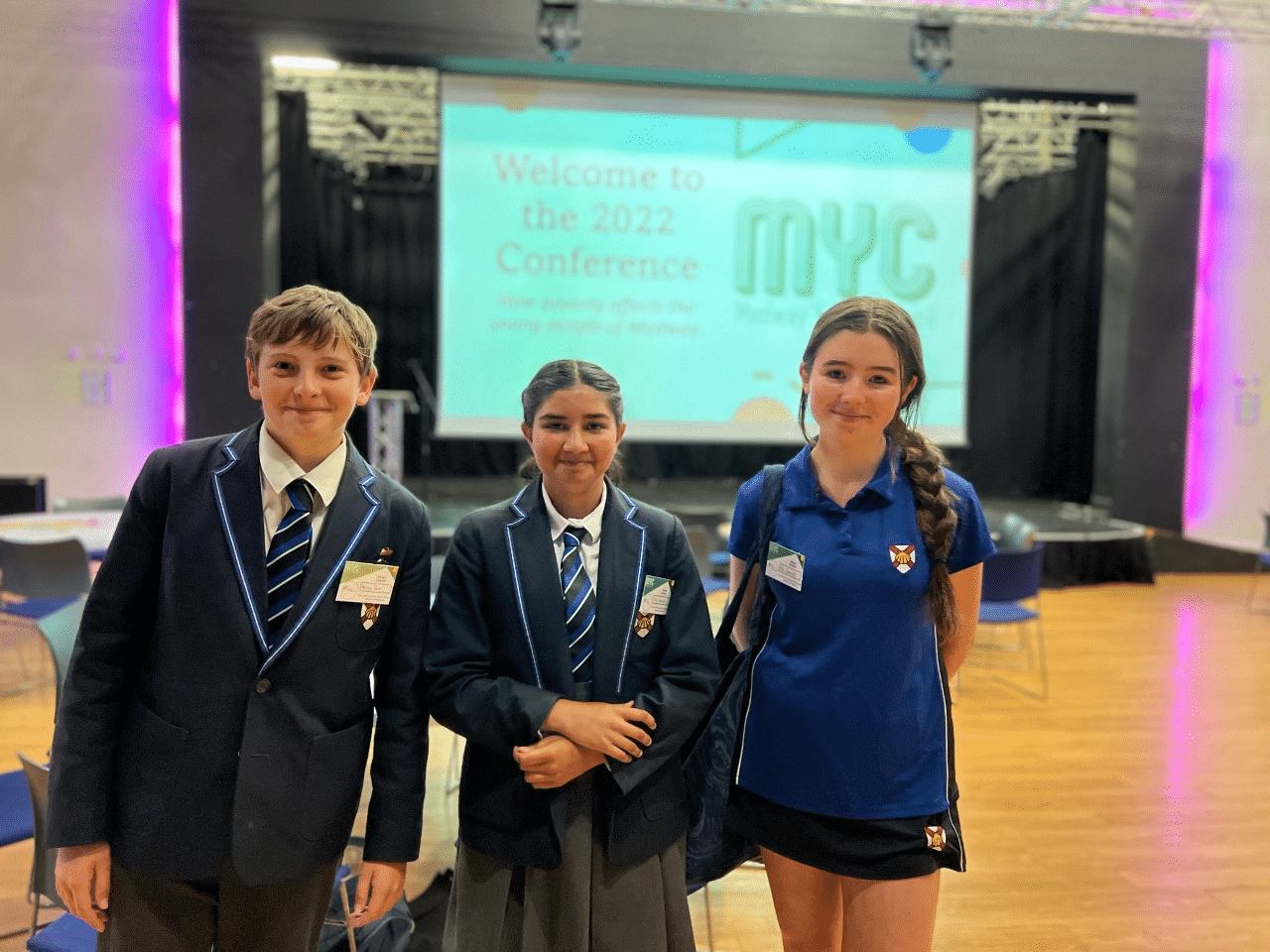 This week Ella, Daya, Herbie, and Mr Carroll were invited to the Annual Medway Youth Conference held at Midkent College's GlassBox Theatre.
It was great to see how articulate and eloquent the members of the Preparatory and Senior School Councils were. They engaged wholeheartedly throughout the day and represented King's brilliantly, showing real compassion and consideration when discussing issues relating to those less fortunate than themselves.
It was also an important reminder on how privileged we are compared to some of the other schools in the local area.  One example was from a pupil who attends a pupil referral school.  He  talked about the greatest impact on learning being when other classmates deliberately throw items into monitors and destroy equipment that the school then does not have the money to repair, replace, or restore.
As members of the Medway Youth Council, Ella, Daya, and Herbie's compassion, empathy, and kindness shone through.  Well done!!
If you would like more information about taking part in this initiative and being an ambassador for King's at the Medway Youth Council, please contact Mr Carroll who can put you in touch with the Participation Worker – Karen Yusuf.
Mr Carroll
Related Posts
The Prep. School and drama department have been working tirelessly to perfect their performance of "The Lion, the Witch and the Wardrobe". Five local schools came to watch the dress rehearsal and with over 200 visiting pupils, School Hall was packed to the brim with attendees! We thoroughly enjoyed welcoming St Andrew's School, English [...]

Today we hosted our annual Festival of Rugby, which is an outreach event for local schools. The weather was thankfully in our favour as four schools joined us (Balfour Junior School, Hilltop Primary Academy, Cliffe Woods Primary School and Brompton Westbrook Primary School) for a day full of rugby. King's School Rochester Sports staff [...]

The sombre echoes of remembrance filled the halls of Prep. School on Tuesday as we commemorated the sacrifices of past pupils in a moving ceremony. Led by chorister Matthew's soulful rendition, the service commenced with a poignant tone that reverberated through the hearts of attendees. Every chorister participated earnestly, lending their voices to honour [...]