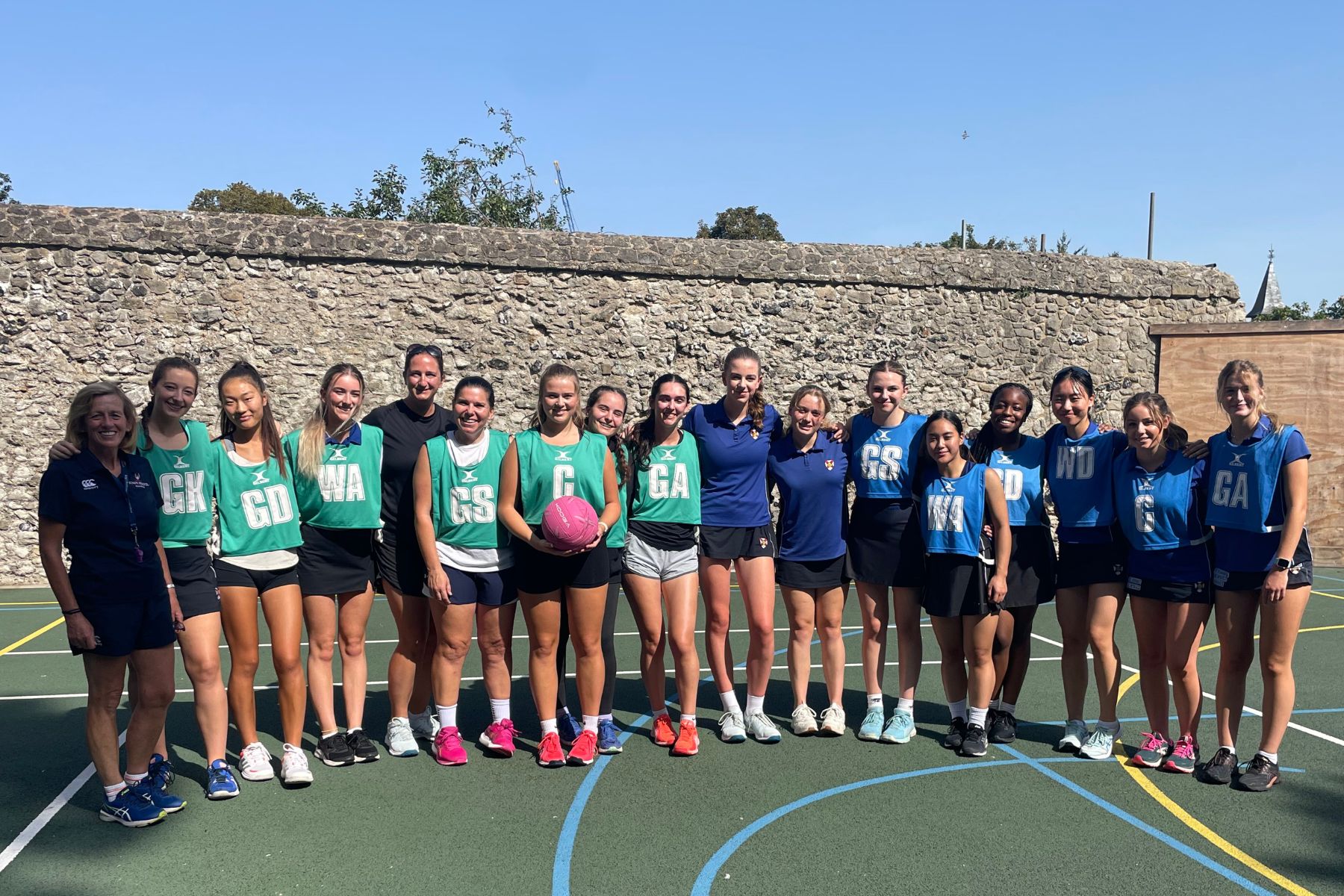 OR v School Commemoration Day Netball Match
Saturday saw another well fought OR v School Netball match played on School House Court. 
The game was officiated by Mrs McIntyre and Miss Costello. School had an abundance of talent on the court with Cara Jackson making her first appearance for the senior side. The game was played with passion from both sides not wanting to give an inch.
Maddie Holden managed the OR team well making sure everyone played in their preferred positions at some point during the game. Due to the excessive heat the quarters were cut to 8 minutes and the officials ensured plenty of water breaks. 
This was a fantastic match with the ORs just edging the game 18-17. Players of the match went to Molly Evans representing the School and Mirren Blow representing the ORs. 
Related Posts
It has been a busy week for General Knowledge at King's School Rochester this week with the winner of the Nickless Prize revealed and three victories in the first round of Schools Challenge General Knowledge Competition, based on television's "University Challenge". Two Senior (Sixth Form and Upper Fifth) teams won handsomely with 340:130 and [...]

Several pupils woke up bright and early on Saturday 25 November to participate in a very chilly 96th House Cross Country Championship which saw over 90 competitors run the 4.5 miles from Nashenden Farm Lane. Alfred O beat his own time to set a new course record of 27:03. Congratulations to all who took [...]

Church of the Flying Spaghetti Monster This week members of the Zetountes Society discussed the recent ruling of the European Court of Human Rights on the Church of the Flying Spaghetti Monster. The Court argued that "Pastafarianism", due to its purely satirical character, cannot be considered to be a religion or belief within the [...]