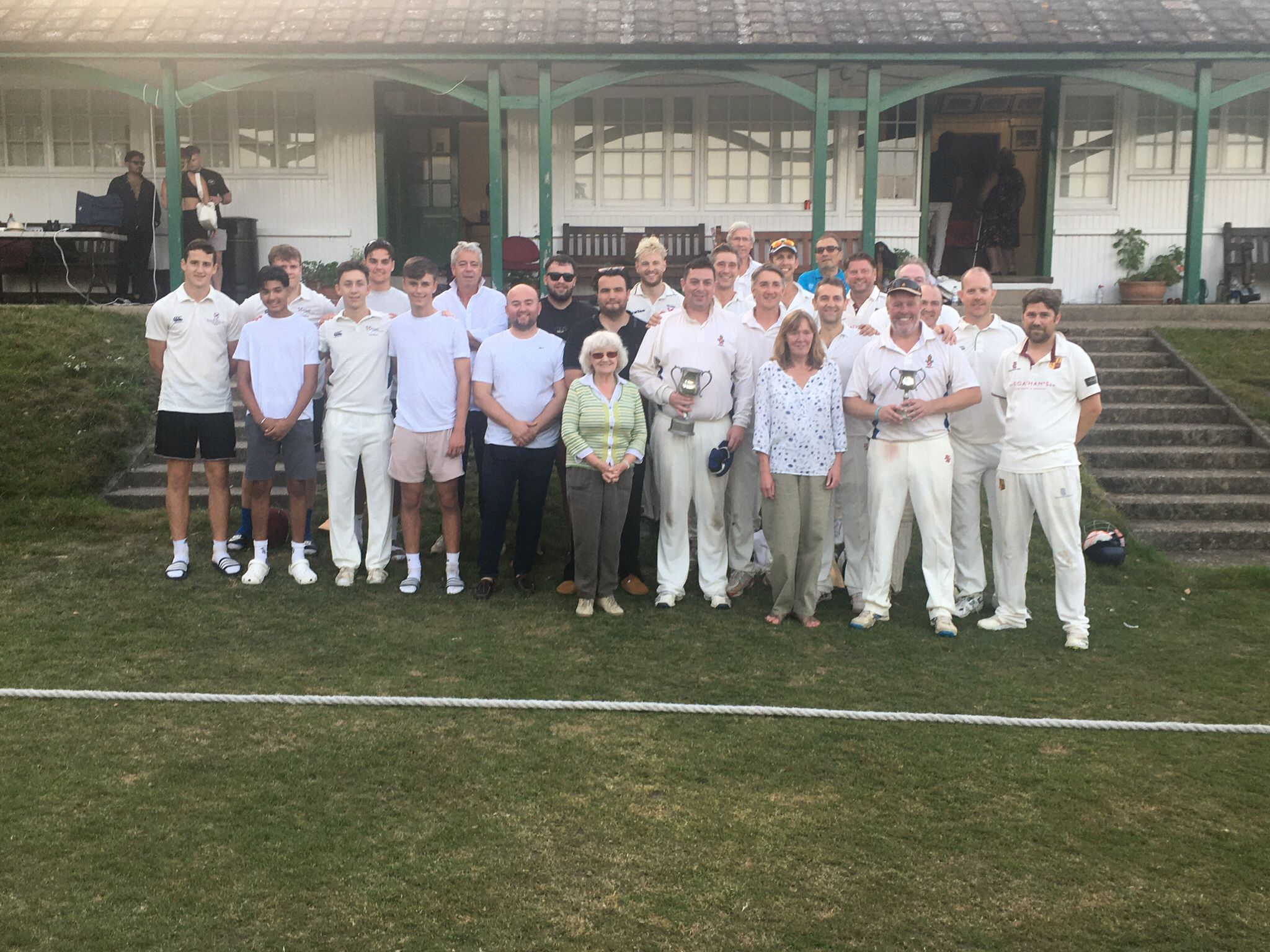 ORs & School Commemoration Day Cricket
On Commemoration Day this year we played the Glynn Davies Memorial Game for the final time. The game was played between a mixed Roffensian XI of current pupils and younger ORs, and the Glynn Davies XI, made up of those who had played with Glynn both at School and for the Old Roffensians.
It was moving to see so many old faces, both staff and past pupils, back together again on the Paddock to celebrate Glynn. The match was keenly contested and the current pupils, Freddie, Jamie, Alfie, Charlie and Yashvir all played well; unfortunately their younger Old Roffensian teammates required more batting practice! 
In the end, The Glynn Davies XI won by 39 runs, with Margaret Davies (AM) and Kerry Davies (OR), Glynn's mother and sister, both present to award the trophy.
Related Posts
It has been a busy week for General Knowledge at King's School Rochester this week with the winner of the Nickless Prize revealed and three victories in the first round of Schools Challenge General Knowledge Competition, based on television's "University Challenge". Two Senior (Sixth Form and Upper Fifth) teams won handsomely with 340:130 and [...]

Several pupils woke up bright and early on Saturday 25 November to participate in a very chilly 96th House Cross Country Championship which saw over 90 competitors run the 4.5 miles from Nashenden Farm Lane. Alfred O beat his own time to set a new course record of 27:03. Congratulations to all who took [...]

Church of the Flying Spaghetti Monster This week members of the Zetountes Society discussed the recent ruling of the European Court of Human Rights on the Church of the Flying Spaghetti Monster. The Court argued that "Pastafarianism", due to its purely satirical character, cannot be considered to be a religion or belief within the [...]