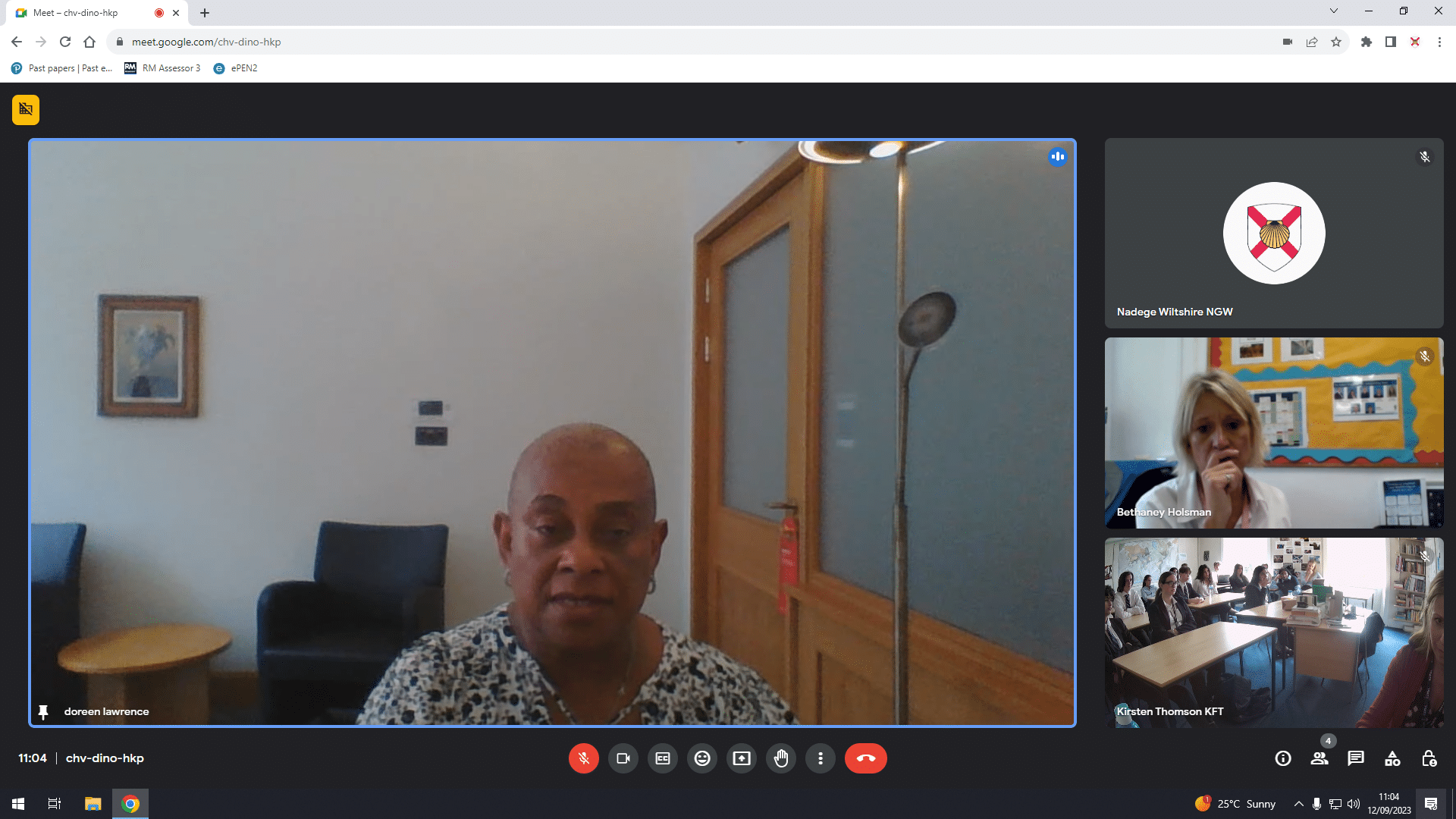 Politics and French Sixth Form pupils were privileged to welcome our first speaker of the year, Baroness Doreen Lawrence, well known for her campaigning against racism following the horrific murder of her son Stephen in 1993. 
The Baroness spoke of her reactions to his death, of her feelings as new evidence comes to light, and in particular the challenges faced by the black communities in the UK that continue, which she hopes can be improved through ongoing education. As a high profile black woman, she admitted that she receives regular death threats, and is never entirely free of fear for speaking out.
This was an inspirational and moving experience for our pupils, and we are hugely grateful to Baroness Lawrence for giving us time in such an honest talk.
Related Posts
It has been a busy week for General Knowledge at King's School Rochester this week with the winner of the Nickless Prize revealed and three victories in the first round of Schools Challenge General Knowledge Competition, based on television's "University Challenge". Two Senior (Sixth Form and Upper Fifth) teams won handsomely with 340:130 and [...]

Several pupils woke up bright and early on Saturday 25 November to participate in a very chilly 96th House Cross Country Championship which saw over 90 competitors run the 4.5 miles from Nashenden Farm Lane. Alfred O beat his own time to set a new course record of 27:03. Congratulations to all who took [...]

Church of the Flying Spaghetti Monster This week members of the Zetountes Society discussed the recent ruling of the European Court of Human Rights on the Church of the Flying Spaghetti Monster. The Court argued that "Pastafarianism", due to its purely satirical character, cannot be considered to be a religion or belief within the [...]